Hey Readers, it's React Native conference season!

Chain React is less than two weeks away!

You have until 7/7/17 to get a ticket, but you might be out of luck by the time you read this as they're almost sold out!

So...

Don't let this be you...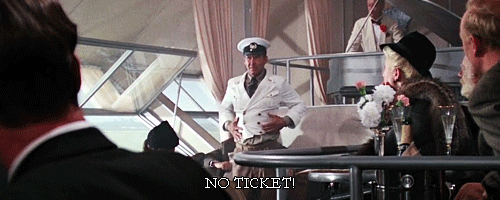 If you can't make it to Chain React, you'll have another chance to attend a React Native conference in September at React Native EU.

I will be at Chain React working mostly behind the scenes, but for those readers who will attend, I look forward to meeting you during the breaks, lunches, and parties! Come and say hi or tweet me @infinite_frank while you're there!

Enjoy!

Executive Editor,
Frank von Hoven at Infinite Red
React Native Monthly #1
Recap of a monthly meeting where all major React Native contributors can briefly present their efforts and plans for the future of React Native.
Your React Native Offline Tool Belt
How does your app behave when a user is traveling on a plane in airplane mode with no signal? Does it show an infinite loader? Can the user still use the app seamlessly? Here is an overview of options for handling an offline connection in your app.
Awesome Sponsors of the Newsletter
Chain React 2017: The React Native Conference
Chain React: The React Native Conference will be comprised of multiple talks on React Native given by mobile software engineers at Facebook, AirBnB, Eventbrite, Amazon, and others, on a variety of topics from beginner to expert level. Join us at the beautiful Armory in downtown Portland July 10-11, 2017! 
Updates from facebook/react-native
Release May 2017 - 0.45.1
iOS
Allow videos to be shown in the CameraRoll selector.
Native Animated - Support decay.
Avoid presenting on view controller being dismissed.
Android
Fix touch target for views with z-index.
Allow videos to be shown in the CameraRoll selector.
Stop from incorrectly darkening translucent status bars.
Highlights from the community
osnap
A CLI for grabbing iOS/Android screenshots and saving to your clipboard or filesystem.
Friends of the Newsletter
Expo
Expo lets web developers build truly native apps that work across both iOS and Android by writing them once in just JavaScript. Expo is open source, free and uses React Native.
Appetize.io
Stream iOS & Android Native Apps in the Browser. For embedding apps in websites, development, client demos, testing and more.
Want to suggest articles for the newsletter? Check out the submission form.

Want to contribute and share ideas, links, and discuss all things React Native with other developers? Check out the Infinite Red Community Slack!

Interested in sponsoring the newsletter? Check out our sponsor form.

Follow the React Native Newsletter on Twitter @RNNewsletter.